The Chamber of Commerce and Industry and the Chamber of Crafts and Trades of the Ille-et-Vilaine Department joined forces to create the Faculté des Métiers in 1999. Together with the French state, the Regional Council of the Brittany region and the Council of the Ille-et-Vilaine Department we have founded this training centre. It is the living result of an ambitious dream come true: promoting a truly professional culture within the French vocational training ecosystem. Whether learners build new skills through dual system training or within the context of continuous professional development, our training centres are working in close coordination with companies, professional sectors, young learners and lifelong learners.
5 training centres in the Ille-et-Vilaine Department
The Faculté des Métiers offers dual system training from French middle school (level 4) to French Level 7 (Master's Degree). Our on-going presence and support to companies and professional organisations have enabled us to become a famous and recognized stakeholder within the training landscape, whether through vocational training or via continuing professional education for adults. Each year, we welcome over 4,300 apprentices and over 8,000 adults following continuing professional development sessions or changing careers. Our personalised curricula help learners as they build new skills and reach the highest level of education without having to join another training centre.
An on-the-job, hands-on and realistic training experience
The Faculté des Métiers offers dual system training programmes in the following fields:
Catering, Food & Beverages, Hospitality Management

Business, Sales, Management, Accounting

Butcher's, Baker's, Pastry Cooking and Food Professions

Vehicle and Equipment Maintenance

Digital Marketing

IT and Networks

Administrative assistance, Management, Human Resources

Real Estate

Well-being

Building

Flowers

Health and Paramedics

Arts and Crafts of Precision

Industrial Maintenance
The educational levels achieved by our students go from middle school to Master's Degrees. These trainings match with professional fields, which are recruiting workers. Indeed, local companies recognize the expertise of the Faculté des Métiers and they send us their dual system training offers directly. National-size companies also entrust us with exclusive partnerships to open dedicated programmes, including La Poste, Districenter, Roady and Atol. Once the training duration is over, the dual system training experience of the trainees will give them an extra asset, boosting their profiles on the job market.
Open teaching approaches
In our training centres, trainers are professionals and they teach with passion! Our teaching methods include many visits to companies, which are market leaders in their fields. Our students regularly take part in challenges and competitions at a national level. On our campuses, student life is active, animated by various events.
The Faculté des Métiers is also open to the world and involved in the Erasmus+ scheme: about 200 apprentices travel abroad each year for a work placement, as part of our European mobility programme. They have the opportunity to discover professional practices in Denmark, Spain, the Netherlands, Ireland, Malta or Italy, for instance. Our trainers are also encouraged to attend training sessions in other European countries thanks to Erasmus grants. They can meet their peers and teach, exchange teaching techniques, go on work placements in companies…
Growing our network of international partners
Thanks to existing partnerships established with training centres and placement agencies based in other European countries, our apprentices have the opportunity to discover new professional techniques, new cultures and broaden their educational horizons. Incoming exchanges are also possible and each year we welcome European students at the Faculté des Métiers and at partner local companies.
Training centres already in partnership with us:
- EUC Syd, Sonderborg, Denmark: https://www.eucsyd.dk/about-euc-syd/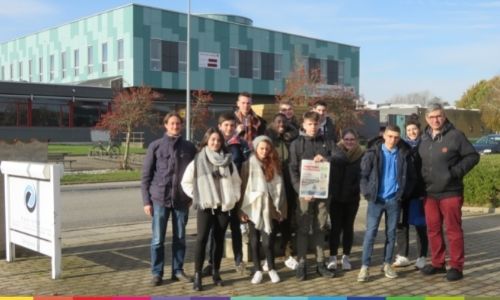 - Cork college of FET Douglas street campus, Cork, Irlande https://www.douglasstreetcampus.ie/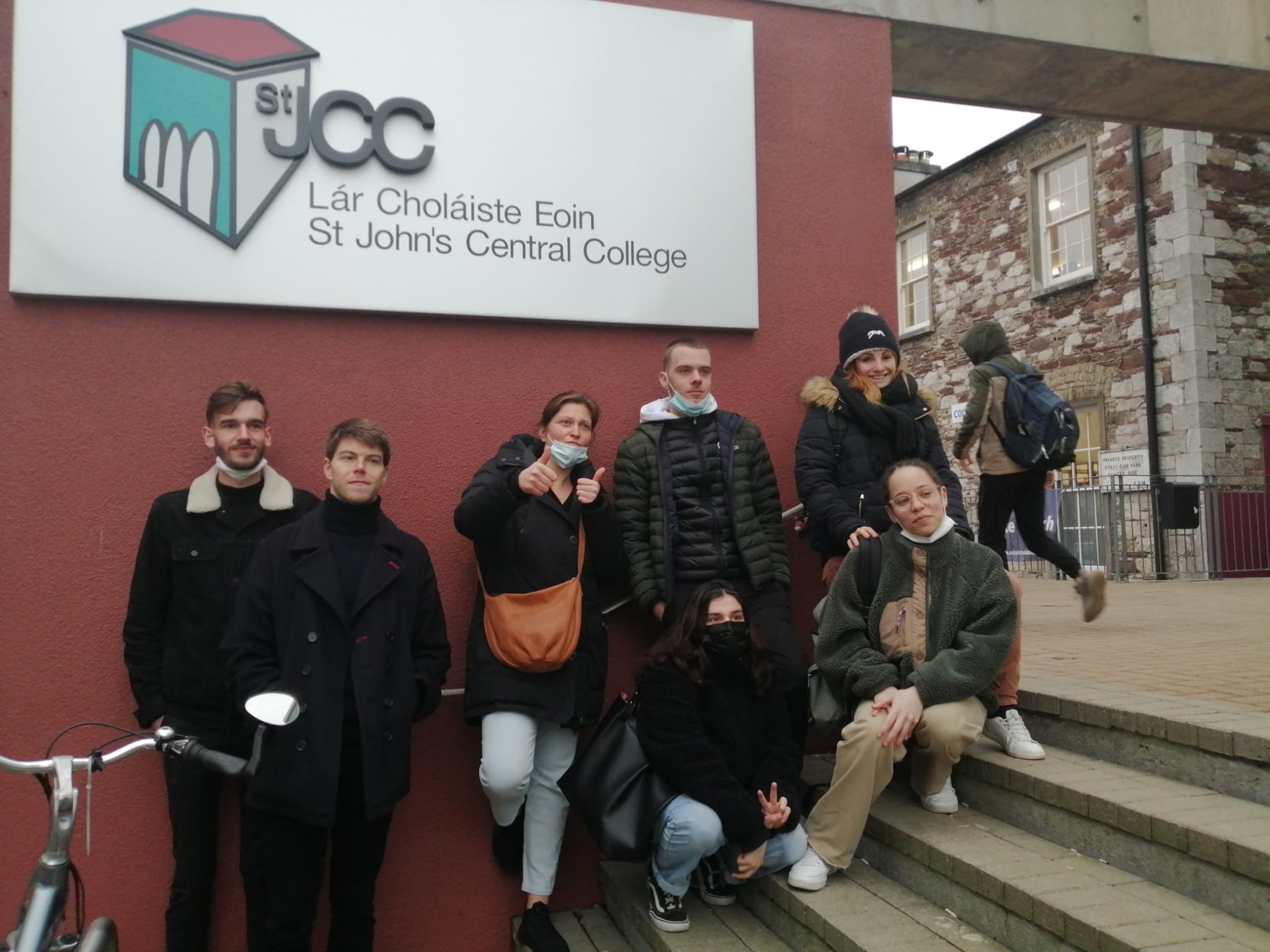 - CFP Zanardelli, Brescia, Italy: https://www.cfpzanardelli.it/erasmus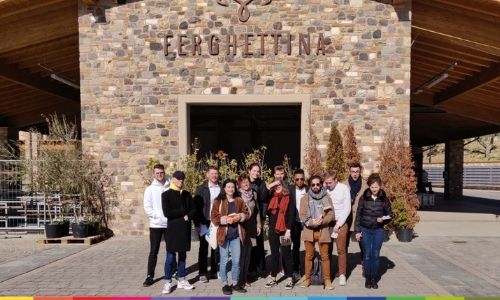 - Institut Cavall Bernat, Terrassa, Spain: https://agora.xtec.cat/inscavallbernat/estudis/cicles-formatius/mobilitat-internacional/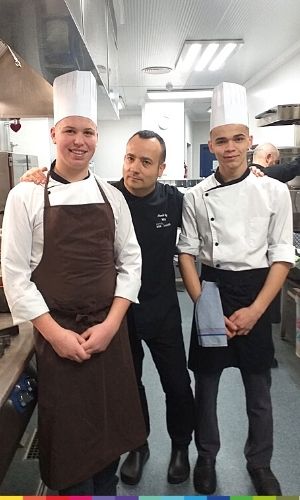 We also collaborate with Jersey Hospitality Association, Espamob or Agra Travel to arrange work placements for our apprentices abroad. We are constantly growing our network of partners.
Beyond the borders of Europe, we are developing partnerships in China, including our collaboration with the Vocational High School N°3 of the city of Jinan – a city which is twinned with Rennes. Thanks to our partnership with France Chine International, we have conducted several training sessions in this country.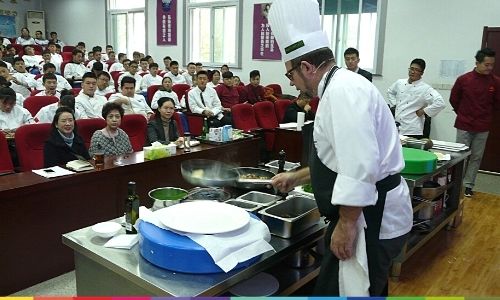 Would you like to join our network of international partners ?
Please get in touch with :
Anne Leseur
📞 +33 2 99 05 45 48
Brittany, the Ille-et-Vilaine area, the cities of Rennes, Saint Malo, Fougères… discover an authentic and dynamic region
The Faculté des Métiers and its 5 training centres are located at the heart of a region which will welcome you warmly.
https://www.brittanytourism.com/
https://www.invest-in-bretagne.org/
https://www.wtc-rennes-bretagne.com/en/
https://www.tourisme-rennes.com/en/
https://www.saint-malo-tourisme.co.uk/